NFL Pittsburgh Steelers Legends 3-Pack Figures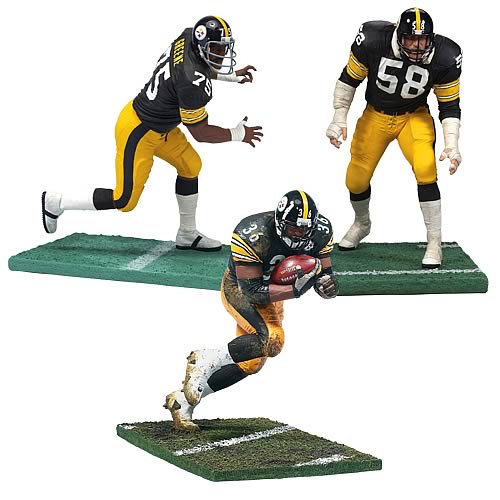 From the days of "The Steel Curtain" to "The Bus" on cold Sunday mornings, this awesome 3-pack of 6-inch scale Pittsburgh Steelers greats is a must-have for any fan! It includes "Mean" Joe Greene, Jack Lambert, and Jerome Bettis (a.k.a. "The Bus"). Together, this trio of superstars combined for 34 Pro Bowl selections and 34 seasons with the Steelers. Greene and Lambert were teammates on 4 championship teams, and Bettis played on Pittsburgh's 5th title team in 2005.
Pay homage to these legends!
#EE-PS3 $84.95.
________________________________________________